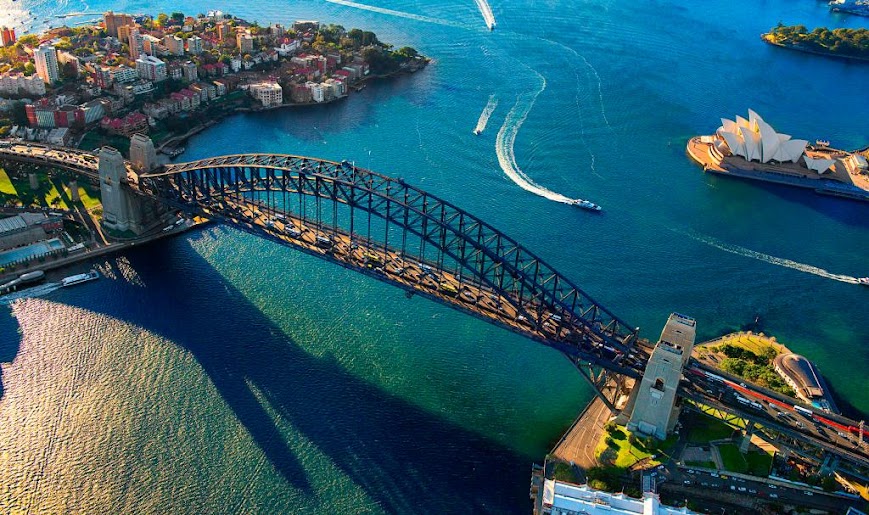 The impressive image of the Harbour Bridge and the nearby Sydney Opera House is the symbol of not only Sydney, but also the Australian nation. Initially many people say in humor this bridge looks like a Coat hanger. If you look entirely the bridge, you will see it's very, very similar the Coat Hanger, but today few people still speak comically so again.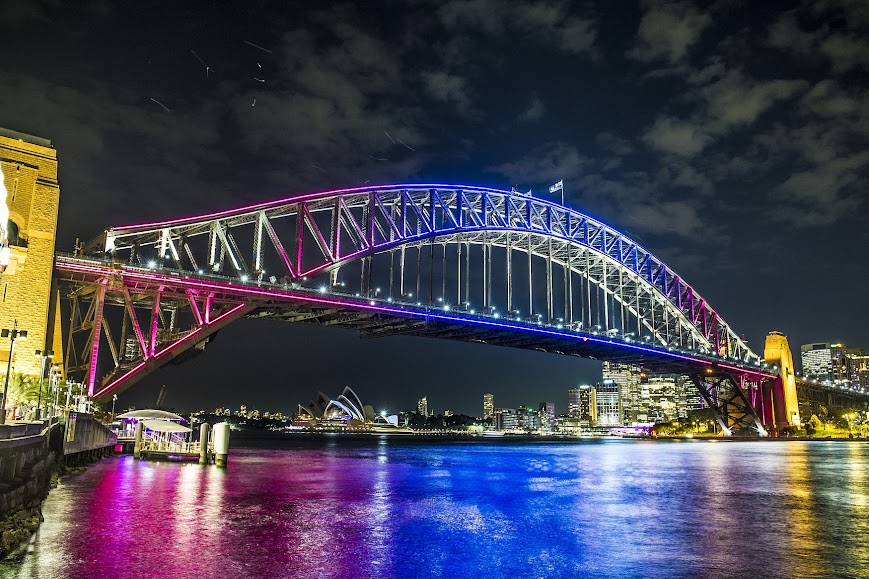 Sydney Harbour has some special characters that well-known over the world, and in the Sydney city. According to the World Guinness Book, the Sydney Habour Bridge was the world's one-span and widest long-span bridge, at 48.8 m (160 ft) wide, until construction of the new Port Mann Bridge in Vancouver was completed in 2012 with 65 m wide and 163 m tall. It also was the tallest steel arch bridge till 2012 and is the sixth longest spanning-arch bridge in the world and the tallest steel arch bridge, measuring 134 m (440 ft) from top to water level and 1.149 m long. This Sydney Harbour Bridge is the tallest construction until 1967.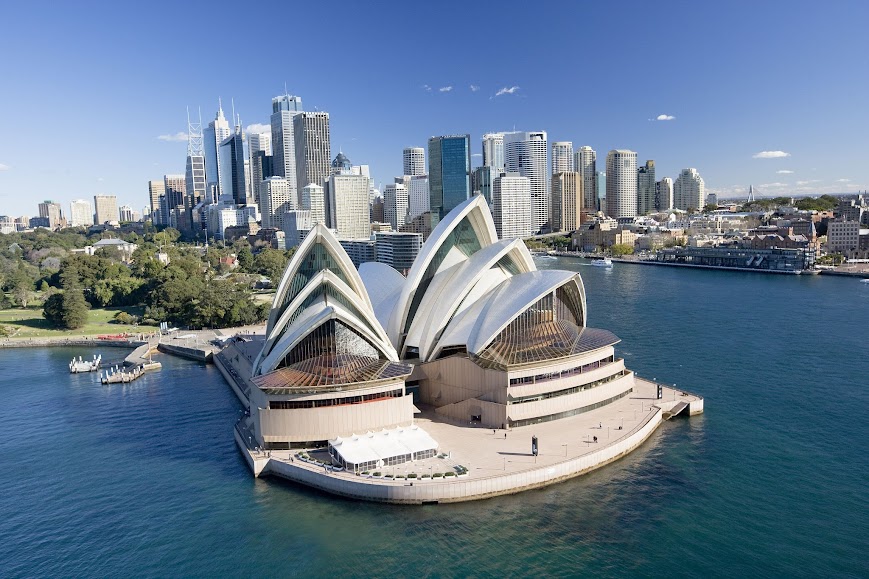 Sydney Opera House is a Performing Arts Center in Sydney, New South Wales of Australia. June 28th, 2007 it was recognized by UNESCO as world heritage.
Opera House is one of the wonders of the modern world. This theater was opened by Queen Elizabeth II in 1973, with well-known Post-Modern architecture. This building is great because there are up to 1,000 rooms and 5 theaters. Each year there are more than 2,000,000 people attending 3,000 performances here.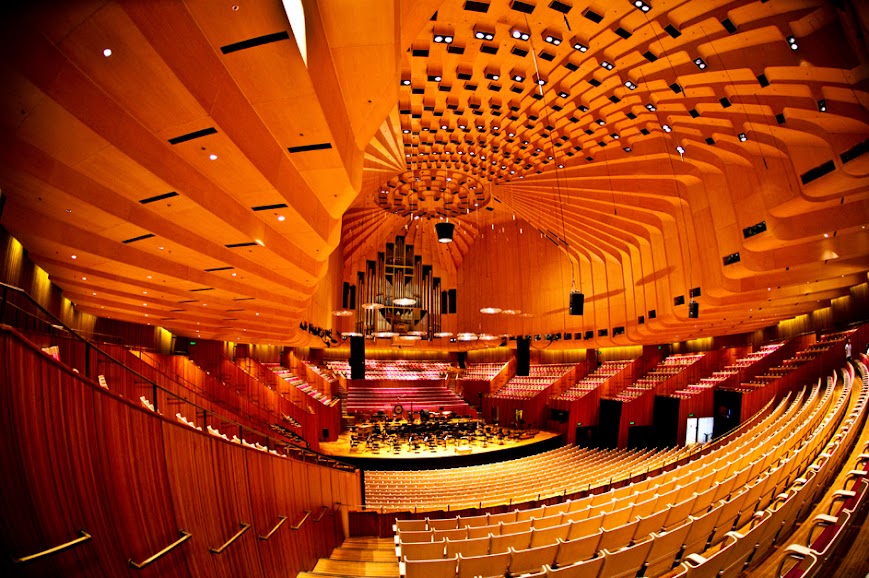 Number of tourists visiting Theater increasingly more crowded. According to Wikipedia encyclopedia open (where everyone can post and update the information), each year there are about 7,000,000 tourists come here, of which there were 300,000 people follow the tour with official guides to introduce about the house.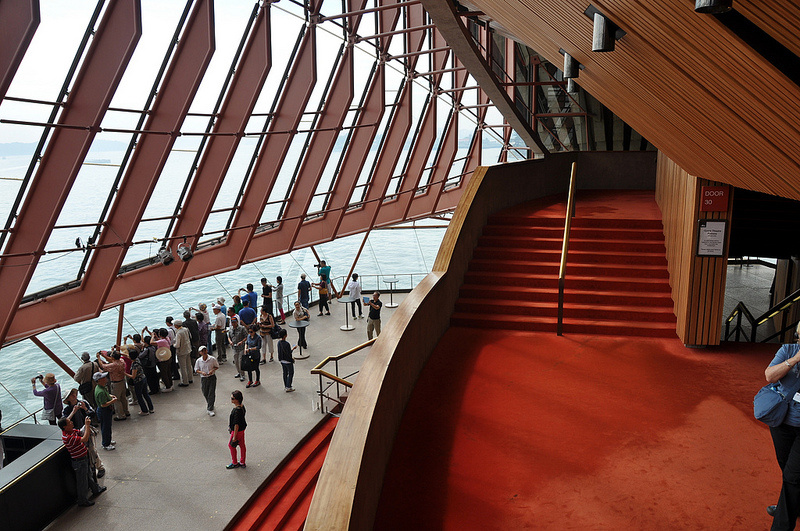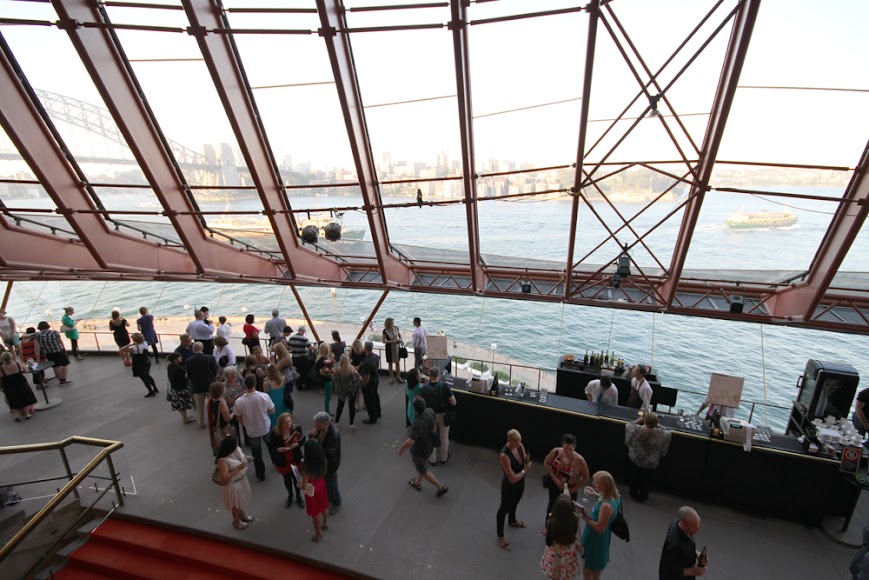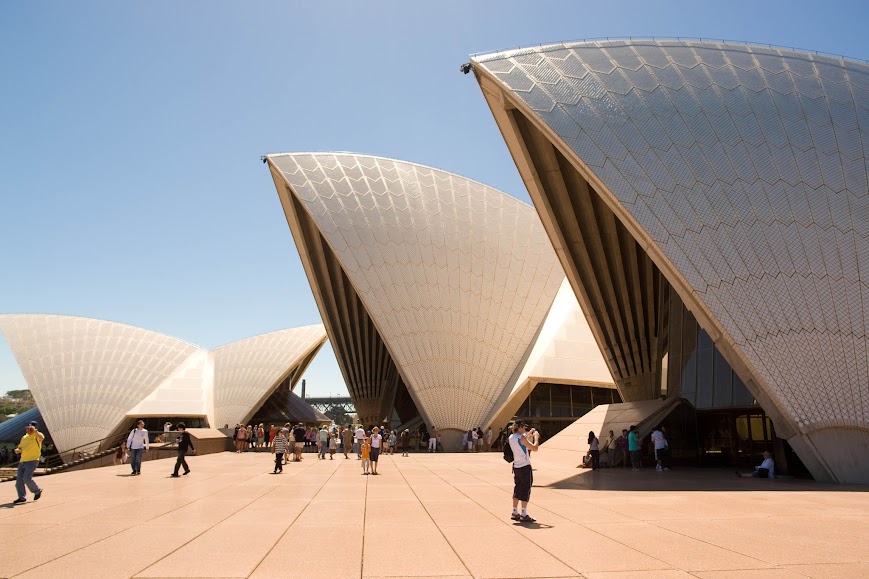 Even with name of Opera, but it is not only for Opera performance, there are other arts shows such as concerts, ballet, drama etc.. also held here.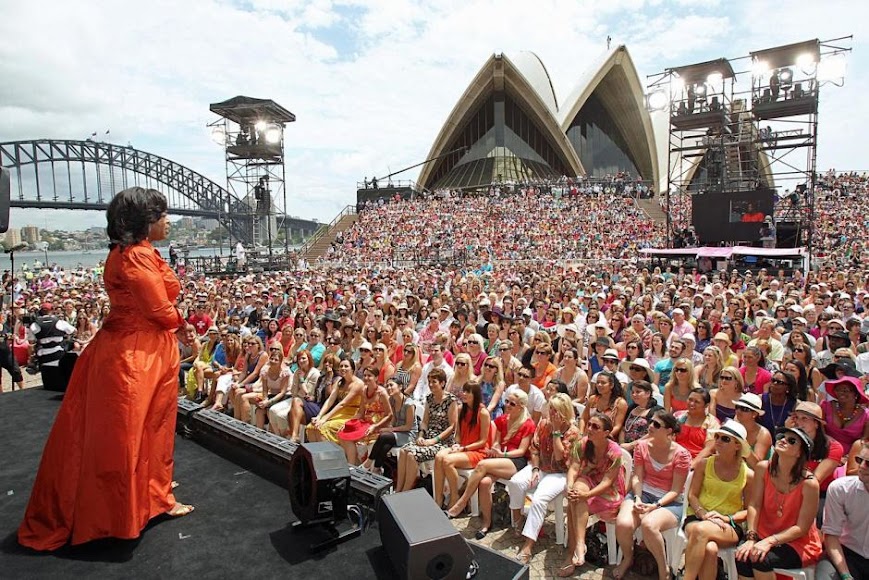 Sydney Opera House is also considered as home of 4 art groups: Opera Australia, Australian Ballet, Sydney Theater Company and Sydney Symphony Orchestra.
View more free pictures, click here..
Related Items:
Who's Online
We have 7 guests and no members online
Latest News